by Annie-Rose Strasser, Climate Progress, March 2, 2014
Youth activists held a rally on Sunday outside of the White House demanding President Obama stop construction of the proposed Keystone XL pipeline that would carry tar sands south across the country from Alberta, Canada to Texas.
About 1,000 were expect to turn out for the protest, many of them university students. An estimated 300 people locked themselves to the White House fence before being arrested by security. The protest comes just days after a report from the State Department's Inspector General found that there was no conflict of interest in the fact that the contractor hired to write a Environmental Impact Statement on the pipeline also worked for major oil companies involved in its construction.
Here's a look at some photos from the protest: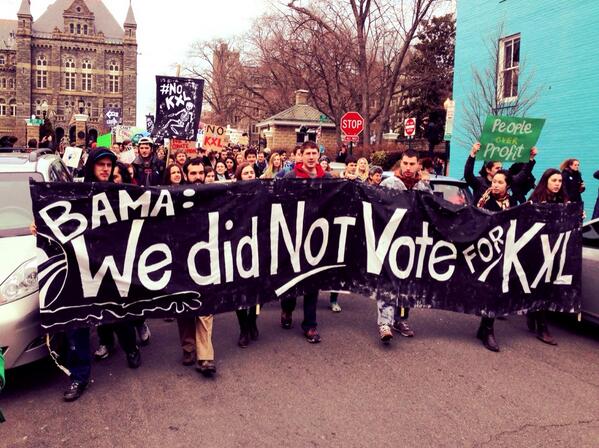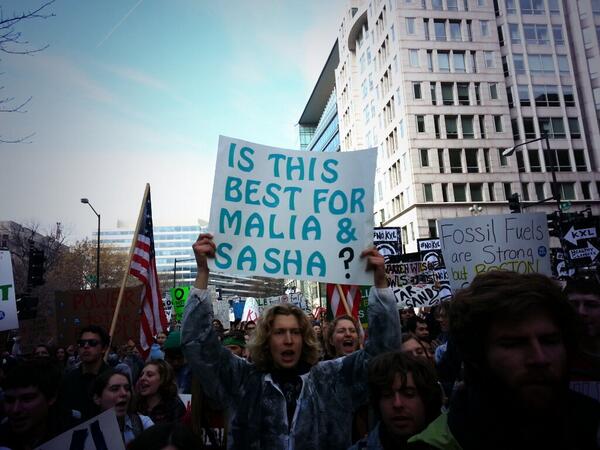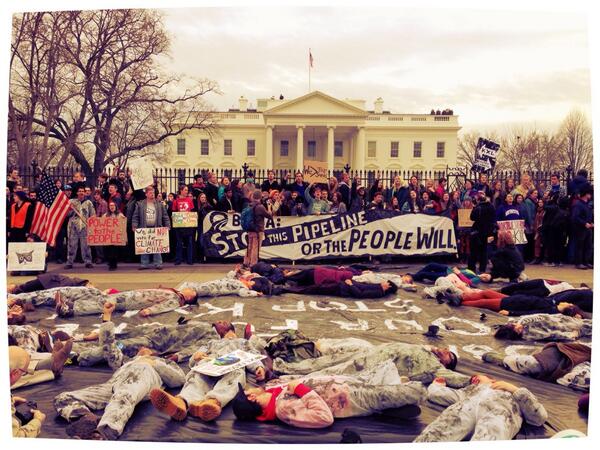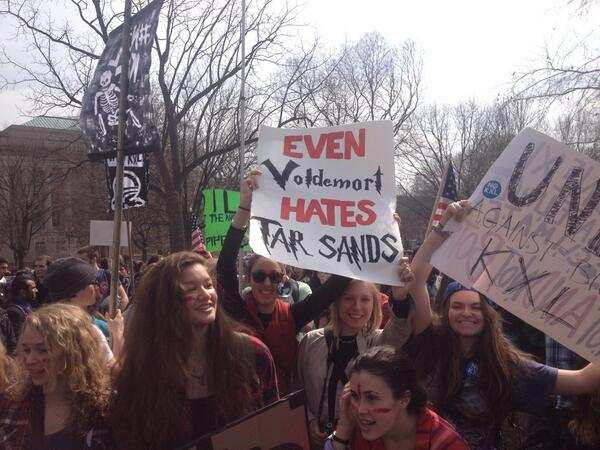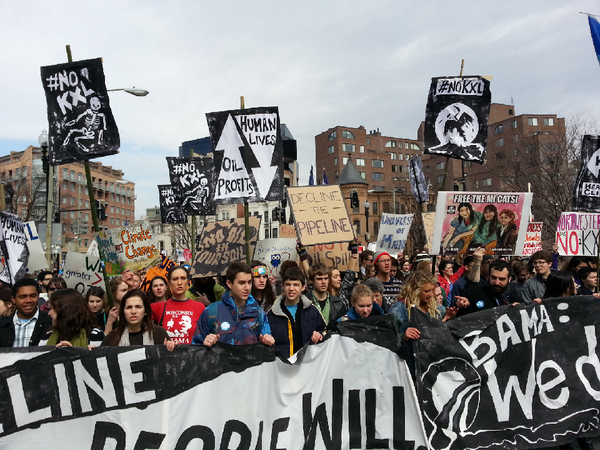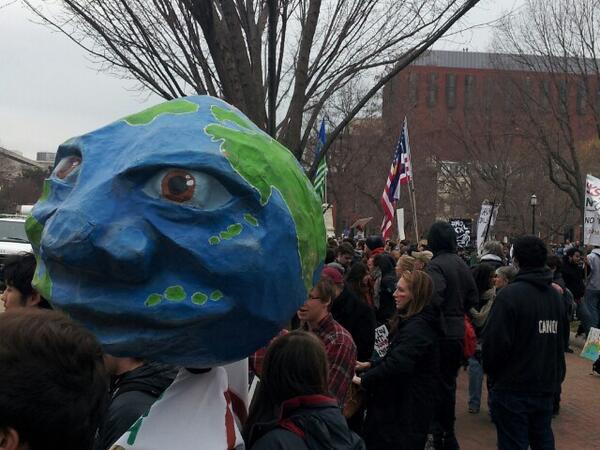 The Keystone XL pipeline is estimated to ship enough oil to emit 51 coal plants' worth of carbon, while creating just 35 permanent jobs. While there have been some successful legal challenges to the pipeline's construction, President Obama is the only major obstacle standing in the way of its creation.
http://thinkprogress.org/climate/2014/03/02/3350081/photos-keystone-protest-arrests/